The Sweetest Package, A Jake Davis Novella Book Two
Jake:
Eight days was all we had.
It was supposed to be casual; just sex.
Hell, the best laid plans were blown to pieces
as I found myself watching my heart drive away.
Sure, I let her go, but I've not been the same since she's been gone.
Sasha:
How can my heart beat so differently for a man I knew only for eight days?
He let me go. Sure, I could have stuck around to fight for him.
I should have. Hell, I wanted to.
But then I understood what true love really means and I had to choose.
Now I am back, immersed in his life.
Can he accept everything I've done in the name of love?
If you want a short excerpt gets posted here.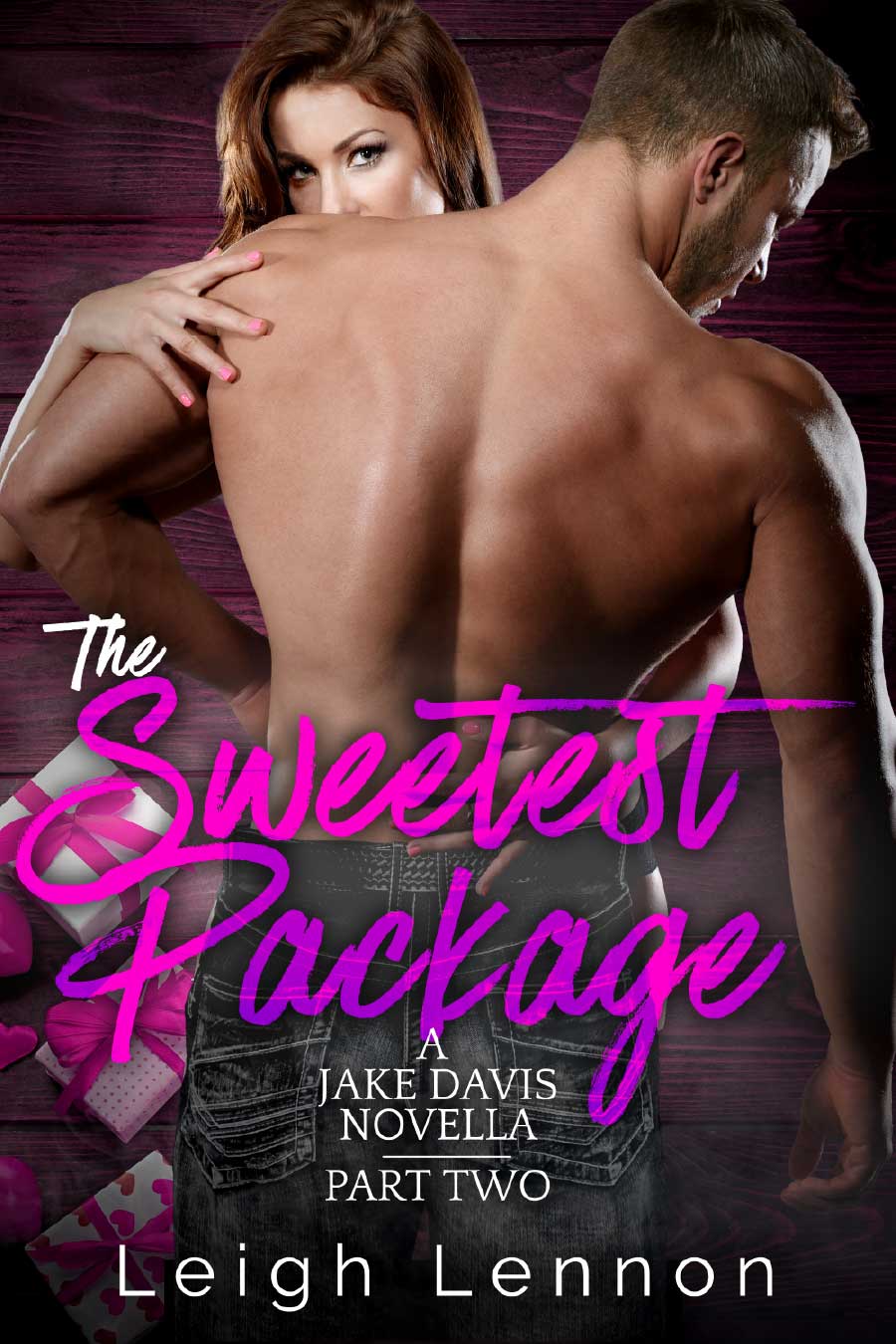 Subscribe to my news letter and receive a free book! 
The Missing Piece
Abigail
I'm on my way to see my best bitches—a girls weekend, when I become stranded on the side of the road. My brother has a great idea—call his best friends who live only miles from where I stand destitute. One major problem, I've loved both of these men for as long as I can remember. The bigger problem—they're in a committed relationship. But, what can I do when their intentions are made clear, on the night of lovers. Their intention?
Me.
SHOP | PRIVACY POLICY | CONTACT
Subscribe today! 
Stay informed! Free Books! Exclusive News!